초복(Chobok:初伏), 중복(Joongbok:中伏), 말복(Mahlbok:末伏) are known for three hottest days of the lunar calendar and we call these days 삼복(三伏) which means three hottest days in Korean.  초 means 'beginning', 중 means 'middle' and 말 means 'end', so 초복 is 'the beginning of a hot summer', 중복 is 'the middle of a hot summer' and '말복' is 'the end of a hot summer.
on 복날[봉날](the day of 초복, 중복 or 말복), we usually eat 삼계탕(Sam-gye-tang:hot chicken Ginseng soup) or 초계탕(Cho-gye-tang:cold chicken soup).  A HOT SOUP on a HOT DAY????   It sounds crazy, but it is a scientific fact.  When you eat hot food, you will sweat a lot.  After you sweat, your body temperature drops, so your body becomes cool!  There is a saying that explains this idea, which is 이열치열(Fight fire with fire:以熱治熱).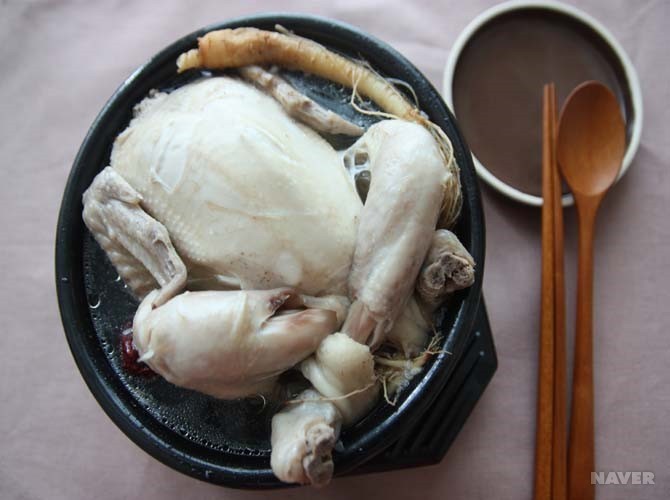 초복 is 7/16, 중복 is 7/27 and 말복 is 8/16 in 2016.
Let's go eat 삼계탕 or 초계탕!!!